Govt. To Share Jab Drill Data With Municipalities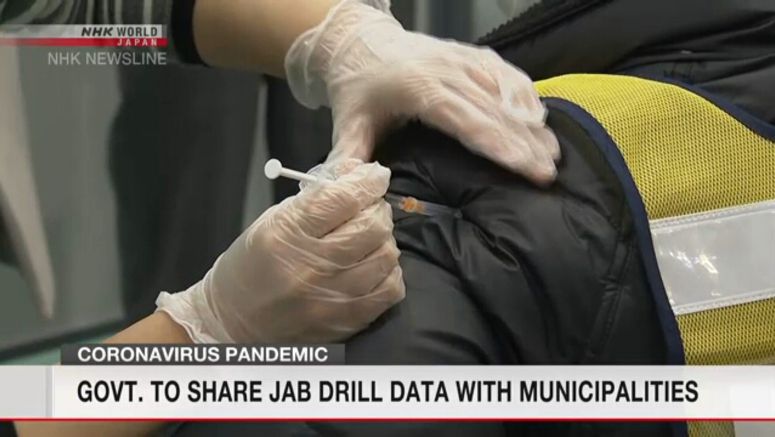 The Japanese government is asking municipalities to make preparations for vaccination against the coronavirus, using findings from an exercise on inoculation.
The government conducted a drill in Kawasaki City, near Tokyo, on Wednesday, assuming mass vaccination. Officials confirmed a series of procedures, including reception, filling out a questionnaire, vaccination itself and follow-up observation.
The government will examine the time needed to administer a vaccine and ways to keep a distance among recipients.
The government plans to share what is learned from the drill with local governments so that they will be better able to draw up their plans for the vaccination.
Regulatory Reform Minister Kono Taro, who is in charge of the country's inoculation program, revealed that vaccination for the elderly will begin on April 1 at the earliest and called on local government officials to make preparations with that schedule in mind.
A state of emergency is in place for Tokyo and 10 other prefectures until February 7 to curb infection.
Japan Medical Association President Nakagawa Toshio said it is not realistic to end it on that date.
Some government officials also argue that an extension of the state of emergency is inevitable in light of the infection situation and available hospital beds.
Omi Shigeru, the head of the advisory panel for the government's coronavirus response, said that he thinks the effects of the state of emergency will be known this weekend or early next week.
The government plans to make a decision while monitoring the situation and hearing experts' opinions.