Govt. To Start Vaccinating Public Servants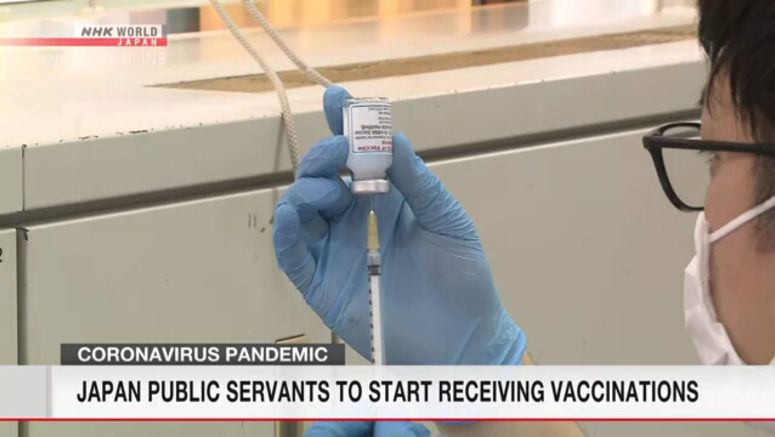 Japan's Defense Ministry says it plans to vaccinate Self-Defense Forces personnel, police and other public servants in charge of crisis management at its large-scale inoculation center in Tokyo.
The ministry is expected to begin giving coronavirus vaccine shots to such public servants from Tokyo and three nearby prefectures on Monday. Coast Guard officers are also included.
The plan will be finalized on Monday morning. It comes after slots remained unfilled at the large-scale inoculation center.
The facility was opened last month to speed up vaccinations for people aged 65 or older in the capital and surrounding prefectures.
But as of Sunday evening, about 98,000 slots were still available for the period between Monday and June 27.
This was despite having widened the target area to accept applicants from across the country, and taking reservations not just online, but also over the phone.
The defense ministry is also considering giving shots to people aged 64 or younger, especially those with pre-existing conditions and workers at facilities for the elderly. This will depend on availabilities at the large-scale inoculation center.