Govt. To Study Possible Flaws In Virus Tracing App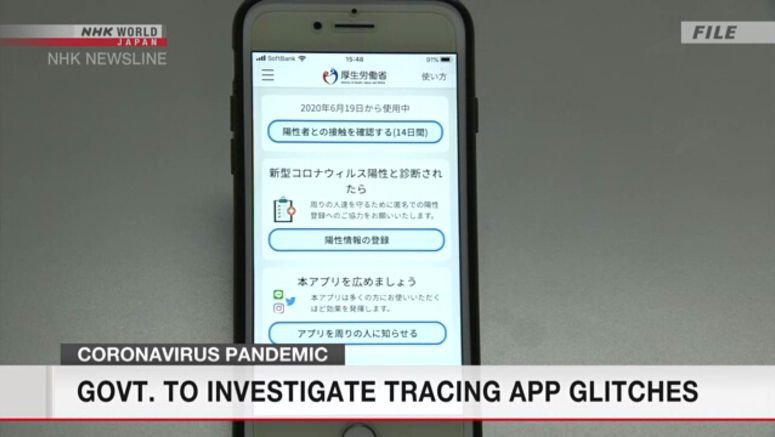 Japan's health ministry will study possible glitches in its coronavirus contact tracing app, as an increasing number of users have been complaining about it.
The ministry says the app, known as COCOA, had been downloaded more than 17 million times as of Thursday since its launch in June.
But the ministry says there have been thousands of complaints about possible problems with the system since August. Many people say the app informs them they had had no contact with virus carriers, even after it had alerted them otherwise in push notifications.
The ministry will start examining the complaints soon. It has previously said some users may be mistaken in thinking the software was working improperly.
The ministry says it will update the app as soon as next month so smartphones can send log files on events in the software. It promises the data will be sent only with users' consent, and will not contain any personal information.
The ministry says health officials in Tokyo are concerned their testing capacity could fail because of the growing number of complaints about the app.
Smartphones that have the software installed record encrypted data sent by other handsets if they come within a 1-meter radius for 15 minutes or more. Users who test positive for the coronavirus can anonymously notify others through the app that they have been in close contact.