Govt. To Subsidize Transport Firms To Fight Virus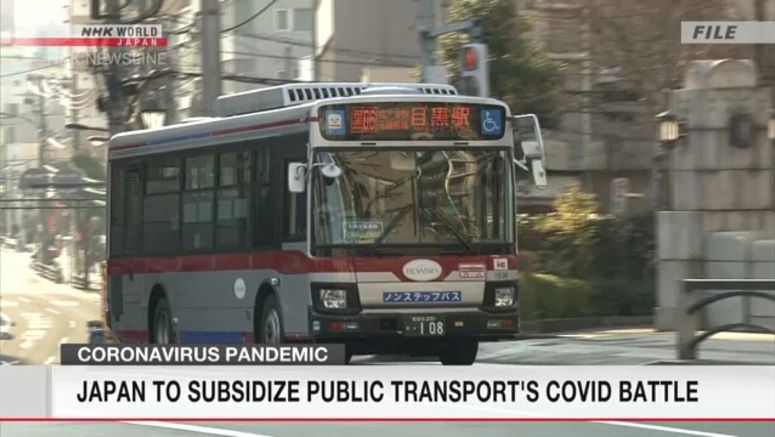 The Japanese government plans to subsidize operators of public transportation systems to help them introduce new anti-virus measures and cashless payment systems.
Operators of buses, railways and taxis are struggling amid the coronavirus pandemic. Despite the financial difficulties, some of them are keeping their timetables unchanged so as not to inconvenience local residents as well as medical workers.
The government has earmarked funds to help them maintain existing services in the second supplementary budget for this fiscal year through the end of March.
At the same time, however, officials are also planning to ask the operators to introduce new anti-virus measures and systems aimed at enhancing convenience for users. They say the costs will be partially covered by the government.
Envisioned anti-virus measures include installing high-performance air purifiers in taxis and buses and enabling users to pay with IC cards and other cashless methods.
The government aims to encourage transport companies to make investments with an eye on the post-coronavirus era.
Spending for the revamped subsidy program will be included in a third supplementary budget for fiscal 2020, due to be compiled next month.