Govt. To Tighten Exports Of Coal Power Systems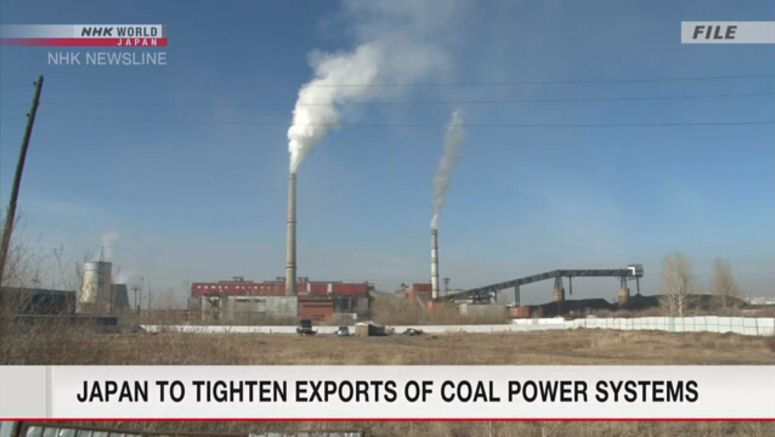 The Japanese government plans to tighten conditions to export coal power generation systems. It will only allow export of systems that meet the strictest environmental standards.
The government compiled an outline of its new strategy to step up infrastructure related exports on Thursday.
The government says that in principle, it will not support exports of coal power generation systems if it cannot confirm recipient countries' plan for phasing out fossil fuel technology.
The government says its support for those exports will require requests from recipient countries as part of their efforts to transition from fossil fuels.
Tokyo notes that such exports will be limited to equipment with the strictest environmental standards using Japanese cutting-edge technology.
Moves to abolish coal power generation are accelerating in Europe and some other countries. But for emerging countries, it is still a major option because they can secure a stable supply of coal at relatively low cost.
The government says its new strategy will help those emerging economies move toward phasing out fossil fuel technology in accordance with their economic development.
Meanwhile, the government is considering to gradually reduce outdated coal power generation in Japan, aiming to cut it by about 90 percent by fiscal 2030.