Govt. Univ. Start Tie - Up To Help Foreign Students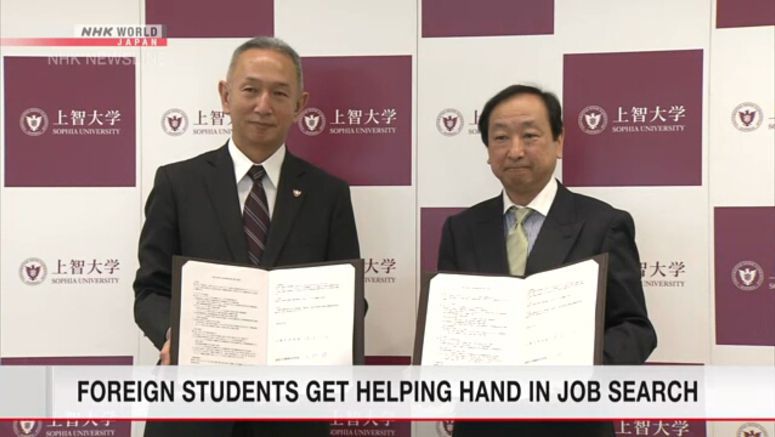 A job placement center and a university in Tokyo have agreed to work together to help students from abroad find jobs in Japan.
The Shinjuku Hello Work office and Sophia University reached the first agreement of its kind in the country. About 1,500 foreign students are studying at the university.
The office and the university will survey the students on their hopes for employment in Japan, and try to help them secure jobs upon graduation.
The officials will also inform the students about the rules and timing of the country's job hunt process.
Information will also be provided about internship programs and job fairs catering to foreign students.
The labor ministry plans to promote similar tie-ups with other universities.
The head of the Shinjuku Hello Work office, Nagano Yasushi, said it is increasingly difficult for foreign students to get information about jobs due to the coronavirus outbreak, and that he hopes the program will be able to offer them support.
About 280,000 foreign students were in Japan studying at colleges and other institutions as of last June.
A survey conducted in 2018 covering about 5,000 foreign students showed that about 65 percent want to be employed in Japan. But only 30 percent of foreign students who graduated in March of last year have found employment.