Hagiuda: Hayabusa2 Capsule Had 5.4g Of Samples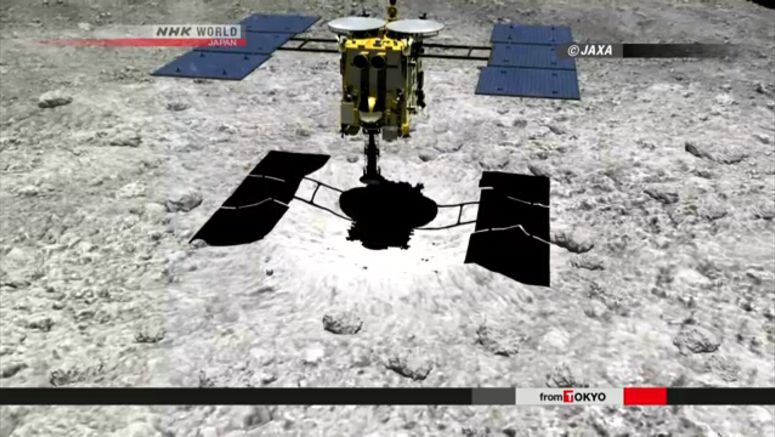 Science and technology minister Hagiuda Koichi says a capsule brought back by Japan's Hayabusa2 asteroid probe contained at least 5.4 grams of samples. That's more than 50 times the targeted volume.
Hagiuda spoke to reporters on Friday after observing the ongoing work to analyze the samples by the Japan Aerospace Exploration Agency, or JAXA.
Researchers at the agency have confirmed that the capsule's sample catcher device contains numerous particles, most likely collected from the asteroid Ryugu.
Hagiuda said he was told that the researchers were able to recover about 5.4 grams of materials, far above the target of one-tenth of a gram.
He praised the outcome of the mission, saying it was the result of JAXA staff, university researchers and small manufacturers joining forces in their all-out effort.
Hagiuda said his ministry hopes to further develop the world-class technologies nurtured through Hayabusa2, and promote scientific space probes.
Hayabusa2 successfully made touchdowns on the asteroid during its 6-year space journey. The capsule landed in an Australian desert on December 6.
It's hoped that the samples will provide an insight into the origins of the solar system and life on Earth.