Hakuho Wins 44th Title At Osaka Tournament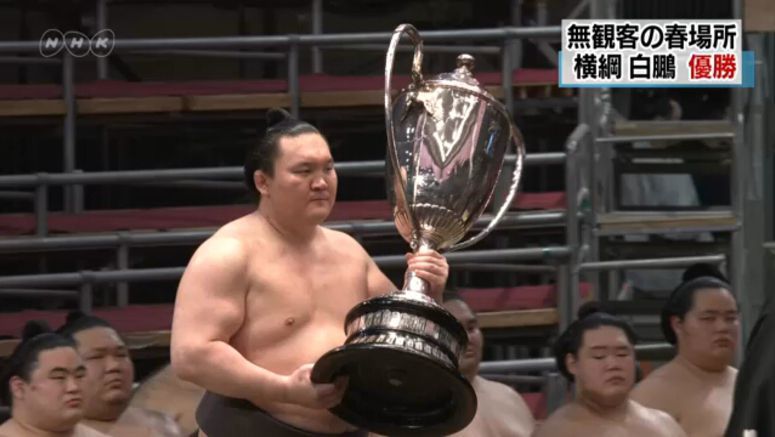 In the Spring Grand Sumo Tournament, Yokozuna Grand Champion Hakuho clinched his 44th title, beating fellow grand champion Kakuryu on Sunday.
The two Mongolian Yokozuna wrestlers had entered the final day of the Osaka tournament with 12 wins and 2 losses each. Hakuho had previously won 41 bouts against Kakuryu and lost eight.
Sekiwake Asanoyama defeated Ozeki Takakeisho to end the tourney with 11 wins and four losses. Asanoyama is hoping to win promotion to the second-highest rank of Ozeki.
The tournament was held without spectators to prevent the spread of the coronavirus.