Haneda - Chicago Route Launched Amid Pandemic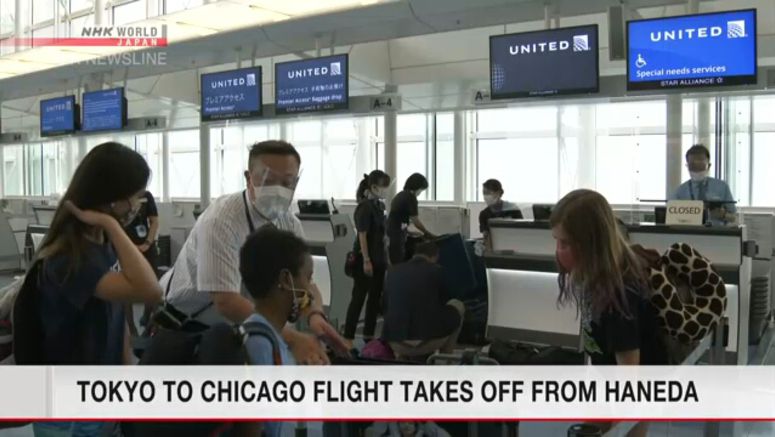 United Airlines has launched flights from Tokyo to Chicago after a three-month delay amid the coronavirus pandemic.
In March, Haneda Airport had planned to increase the number of total flights by 50 per day -- many to and from the West and China. But the launch of most flights were delayed due to the pandemic.
The US carrier opened the Haneda-Chicago route on Tuesday, expecting demand to recover for the summer holidays.
The check-in counter opened two and half hours before departure. The ground staff asked passengers if they had a fever of 38 degrees Celsius or higher and whether they had suspected coronavirus symptoms, such as a loss of smell or taste.
At the boarding gate area, passengers wrote their wishes on strips of paper and hung them on bamboo branches to celebrate the Japanese Star Festival, which falls on July 7. They also received souvenirs from the staff.
A man in his 70s said he was excited to go back home to Washington after a long wait.
The transport ministry says the number of international flights is gradually increasing at Haneda Airport. New routes to and from Finland and Turkey also opened this month.