Hashimoto: End Of May Would Be Important For Ioc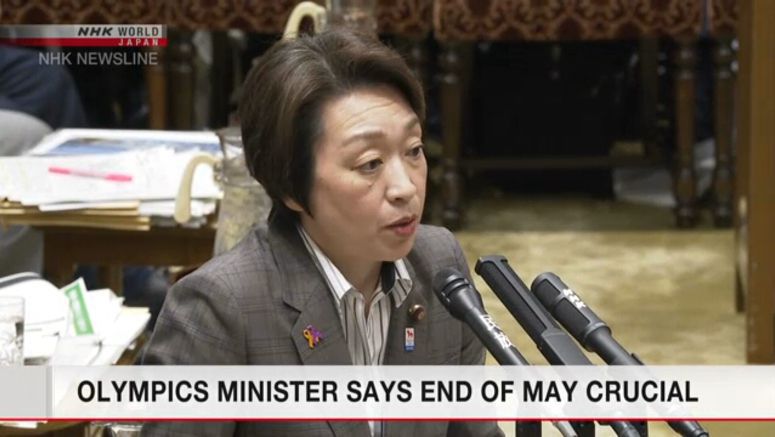 Japan's Olympic and Paralympic minister says the end of May would be an important time for the International Olympic Committee in deciding whether to hold the 2020 games as planned, amid concerns over the new coronavirus outbreak.
An IOC member said last week that the decision on whether the games will go ahead could be put off until late May.
Minister for the Tokyo Olympic and Paralympic Games Seiko Hashimoto said at an Upper House committee meeting on Tuesday that considering the IOC member's unofficial comment, the end of May would be an important time for the IOC to make the decision.
Hashimoto said the contract signed by the IOC, the host city and others stipulates that the IOC has the right to cancel the games only if they could not be held in 2020. She said this could be taken to mean the games could be postponed until later this year.
She said the organizing committee, the IOC, and the Tokyo government are working hard to open the games on July 24 as scheduled, and that the government will provide full support.
At the meeting, Prime Minister Shinzo Abe said the government will prepare so that the games are safe for the athletes and spectators, and do its best to prevent the spread of the new coronavirus.