Health Checks Continue For Former Passengers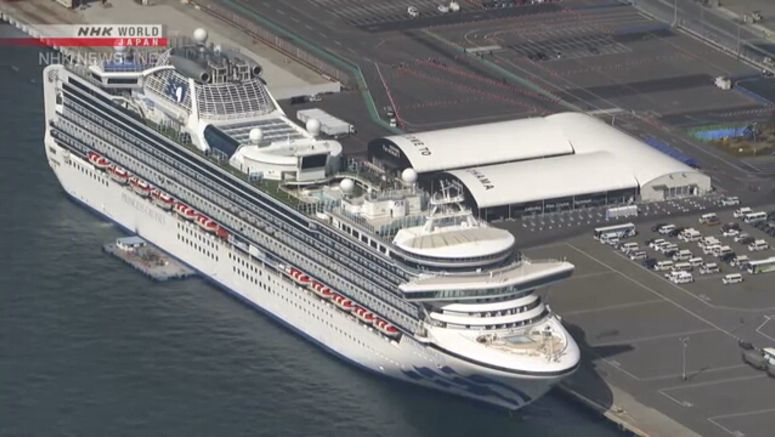 Japan's Health Ministry will continue to check the condition of passengers who got off the quarantined cruise ship docked near Tokyo, after one of them tested positive for the new coronavirus on Saturday.
Nine hundred sixty-nine passengers left the Diamond Princess last week after testing negative for the virus and finishing the two-week quarantine period.
A woman in her 60s went back to her home in Tochigi Prefecture, north of Tokyo. She developed a fever on Friday and was confirmed to be infected after undergoing another test.
This is the first time a passenger from the ship has tested positive in Japan after disembarking.
Tochigi officials say the woman had tested negative on February 14 while she was on board the cruise ship.
The Health Ministry says it set the conditions for leaving the ship after hearing experts' views. But it says it takes the latest development seriously.
Officials say they have yet to learn many things about the new virus. They plan to keep checking on the health of former passengers and ask them to stay home as much as possible for two weeks, and to skip school or work if they show any symptoms.