Health Minister Hints At Shorter Quarantine Term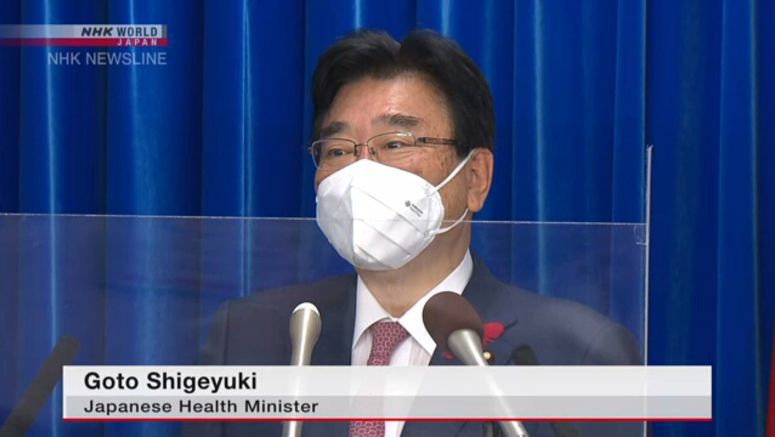 Japan's health minister Goto Shigeyuki has hinted that the government may consider expanding nationwide the COVID-19 quarantine exceptions it has put in place for nursing home staff in Okinawa Prefecture.
In order to maintain social and economic activity amid rapidly expanding Omicron infections, the ministry earlier this month cut the self-quarantine period to 10 days from 14 for people who have been in close contact with those infected by COVID-19.
The ministry is enabling local governments to shorten the self-quarantine period for essential workers including police officers and fire fighters who test negative on day six.
As a special measure, the government is also allowing medical workers nationwide and care providers at elderly homes in Okinawa Prefecture to return to work before that if they test negative. The prefecture has been hit hard by infections.
Speaking to reporters after a cabinet meeting on Tuesday, Goto hinted that the government may discuss applying the shorter quarantine period for nursing-home staff to other prefectures as well.
He said that the government has so far focused on minimizing infection risks, but it may need to start considering steps to balance the functioning of society with the prevention of infections.