Health Officials Advise Early Flu Vaccinations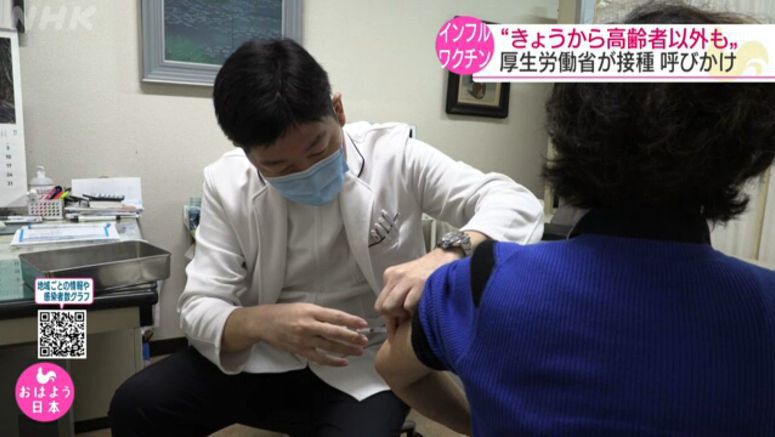 Japanese health officials are urging people in all age groups to get influenza shots amid concerns about simultaneous outbreaks of flu and coronavirus infections.
Demand for flu vaccine is expected to surge this winter. The health ministry advised that people aged 65 or older should be given flu shots first from October 1.
Starting on Monday, the ministry is advising other age groups to get vaccinated, saying a certain number of elderly people have already taken the step.
Ministry officials are urging medical workers, people with preexisting conditions, pregnant women and children ranging from six months old to second graders to get vaccinated early.
The officials say flu vaccines for more than 66 million adults are expected to be supplied this season. That's about 2.8 million doses more than the initial estimate.
Health minister Tamura Norihisa told reporters that his ministry has secured more flu vaccine than last winter. But he said there's a gap between supply and demand, as many people are making reservations earlier than usual. He said the ministry will try to make flu vaccines evenly available across the country.