Heavy Rain Continues To Pound Parts Of Japan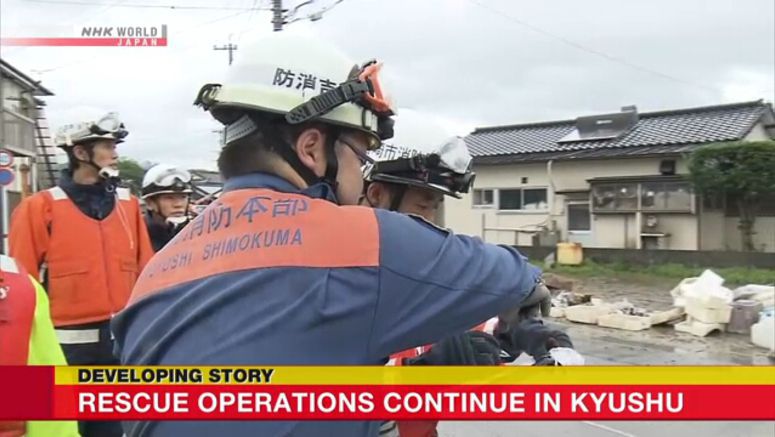 A seasonal rain front is hovering over Japan, bringing torrential rain to many parts of the country. Weather officials are warning of flooding and landslides in central and western Japan.
Heavy rain pounded the northern Kyushu region early Wednesday morning.
Two rivers in Oita Prefecture flooded.
Days of heavy rain have already caused serious damage in Kyushu. Fifty-six people have died, two are without vital signs, and 16 others are missing.
Officials have yet to assess the damage in some areas. Rescue workers plan to continue their search on Wednesday.
Outside Kyushu, one electrician died after being hit by a fallen tree while working to fix a blackout in Shizuoka Prefecture in central Japan.