Heavy Rain Damages Over 12,000 Houses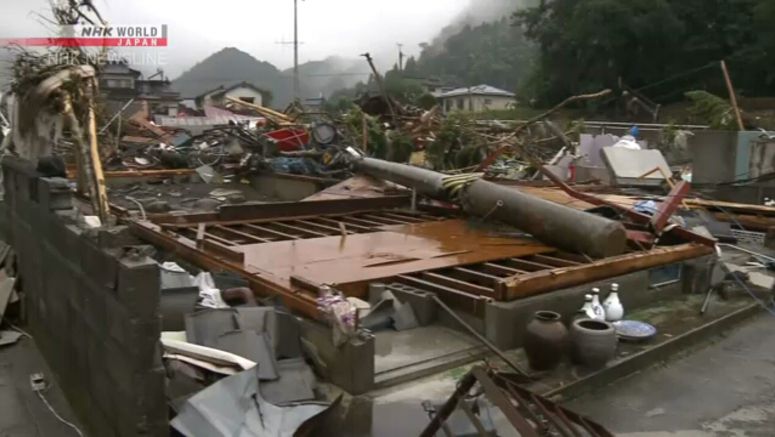 The recent spell of heavy rain in Japan has caused damage to more than 12,000 homes in the southwestern region of Kyushu and elsewhere.
The Fire and Disaster Management Agency says a total of 12,610 houses in 19 prefectures had sustained damage, as of 1:00 p.m. on Saturday.
It says 41 houses had been completely destroyed, including 23 in Kumamoto Prefecture.
A total of 6,360 houses were inundated above floor level, including 4,580 in Kumamoto Prefecture.
Officials say they have yet to get a full picture of the disaster and that the number of damaged homes could rise further.