Heavy Rain Emergency Warning For Kyushu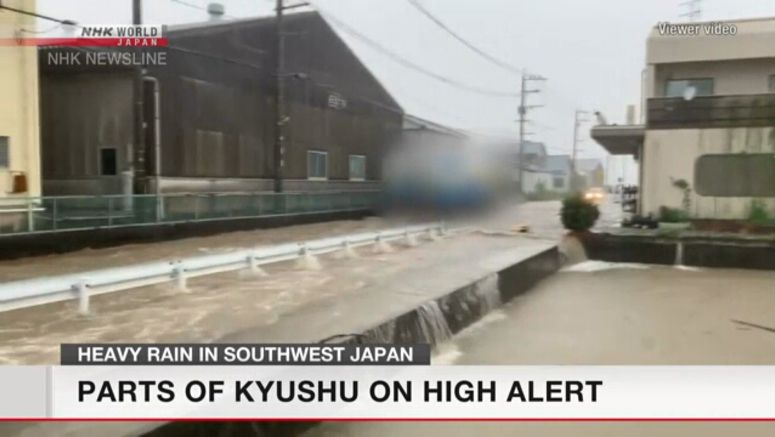 Japan's Meteorological Agency has issued a heavy rain emergency warning for parts of Fukuoka, Saga, and Nagasaki prefectures in the country's southwestern region of Kyushu.
That's the agency's highest- level warning on the 5-step scale. Serious damage from landslides, flooding and other dangers is highly likely to have occurred already in those municipalities.
The agency official says rain is still pouring in affected areas, showing no sign of ending.
The front will remain active through Tuesday, bringing localized thunderstorms to wide areas from western to northern Japan .
In Oita Prefecture on Tuesday, a record 88 millimeters of rain fell in Hita City in an hour, through 4 a.m. Minamiogui Town in Kumamoto Prefecture had 74 millimeters in an hour, through 4 a.m.
Localized downpours are forecast until around noon Tuesday for Kumamoto prefecture, which is still reeling from Saturday's torrential rains.
Weather officials say the heavy rain will continue in wide areas in Japan as the front is expected to linger near the main island of Honshu through Wednesday.
They are advising the public to be alert for possible mudslides, overflowing rivers, and floods in low-lying areas.