Heavy Rain Expected In Japan's West As Storm Nears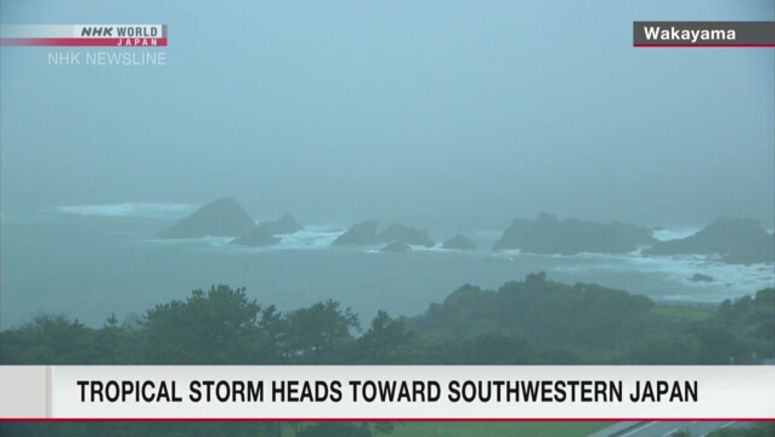 Japanese weather officials are warning of possible torrential rain in western Japan, as tropical storm Aere is approaching.
The meteorological agency said the storm was on the move north-northeast in the East China Sea at about 15 kilometers per hour on Monday morning.
The storm's central atmospheric pressure was 996 hectopascals. Maximum winds of around 65 kilometers per hour were blowing near its center.
Rain clouds have developed in the Shikoku and Hokuriku regions and south of the Kyushu region. In many parts of eastern and western Japan, the atmospheric condition has been destabilized.
Ehime and Miyazaki prefectures recorded hourly rainfall of 38 millimeters. Toyama Prefecture saw 34 millimeters.
Mudslide warnings were issued for parts of Miyazaki and Toyama.
The storm may make landfall in Kyushu on Tuesday after moving north in the East China Sea and then changing its course eastward.
By Tuesday morning, up to 200 millimeters of rain is expected in southern Kyushu and Shikoku. Northern Kyushu and the Kansai region may see 150 millimeters. The Amami region may get 120 millimeters. The Tokai and Kanto Koshin regions may be in for 100 millimeters.
Weather officials urge people to stay alert for mudslides, flooding in low-lying areas and swollen rivers. They also warn the storm may bring strong winds, high waves, lightning and gusts.