Heavy Rain Forecast For Western, Eastern Japan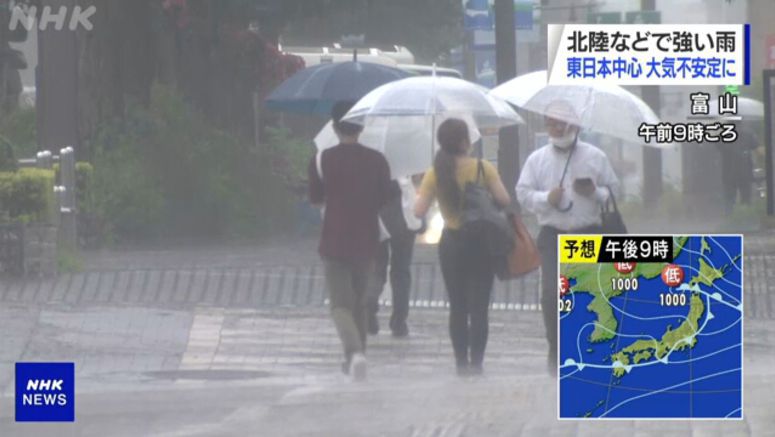 Weather officials in Japan are warning of possible mudslides as heavy rain is expected across much of the country on Friday.
A rain front and a low-pressure system are bringing localized downpours to the Kyushu and Chugoku regions in western Japan.
The rain front is expected to remain over western Japan and pass through the eastern part of the country, bringing torrential thunderstorms across the region through Friday evening.
During the 24-hour period through Saturday morning, rainfall of up to 80 millimeters is forecast for northern Kyushu and Hokuriku, and up to 60 millimeters in the Chugoku region.
The officials are urging people in those regions to stay alert for mudslides, flooding in low-lying areas, swollen rivers, as well as lightning strikes and tornadoes.