Heavy Snow In Japan Strands Thousands Vehicles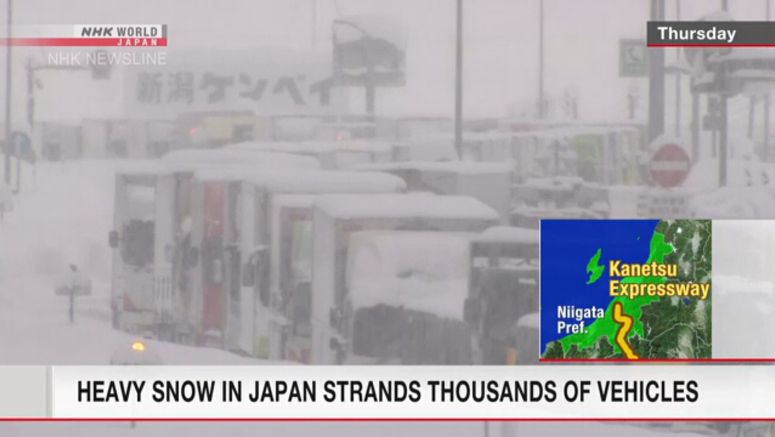 Record-breaking snowfall continues to down power lines and close off traffic arteries in northern and western Japan --- with little relief in sight. For some it's meant many hours stuck on the highway --- without food and with nowhere to go.
About 2,000 vehicles were stranded on this expressway which links Tokyo to Niigata - on Wednesday.
Workers are slowly digging out drivers... but 600 remain stuck.
Members of Japan's Self-Defense Forces are handing out food and blankets to those still waiting.
A truck driver said, "I was stuck for about 36 hours. I didn't have water, food, or a clue of what's going on."
Another driver said, "I was really in trouble. No food. No drinks. I had to eat snow."
Local authorities say three people had to be hospitalized.
With another 40 centimeters of fresh snow expected before Saturday morning - a new danger has emerged.
Officials are warning people along the Sea of Japan coast to watch for avalanches.