Heavy Snowfall Likely In Western Japan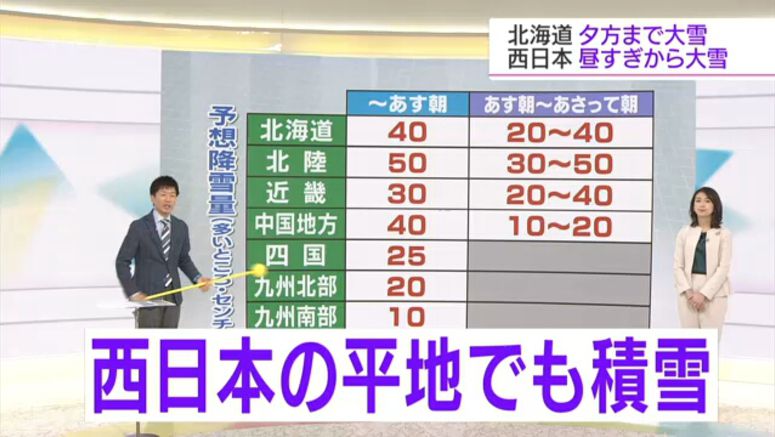 Weather officials are forecasting heavy snow in western Japan, and warn that traffic may be disrupted.
Japan has been having a mild winter, but a cold air mass is bringing snow to some areas of western Japan.
In some cities in the Kyushu region, the season's first snowfall was observed on Monday morning. The winter's first snowfall in Fukuoka City was the latest in 111 years.
Japan Meteorological Agency officials say most of the heavy snow will be in mountainous areas, but low-lying regions will also be covered with snow.
They say heavy snow may also fall in parts of eastern and northern Japan through Tuesday.
The officials are forecasting 10 to 50 centimeters of snowfall through Tuesday morning in some areas.
They add that a rapidly developing low-pressure system will bring strong winds to areas on the Sea of Japan coast.
The officials are advising people to be on the alert for snowstorms and high waves.