Help For Foreigners' Medical Costs Requested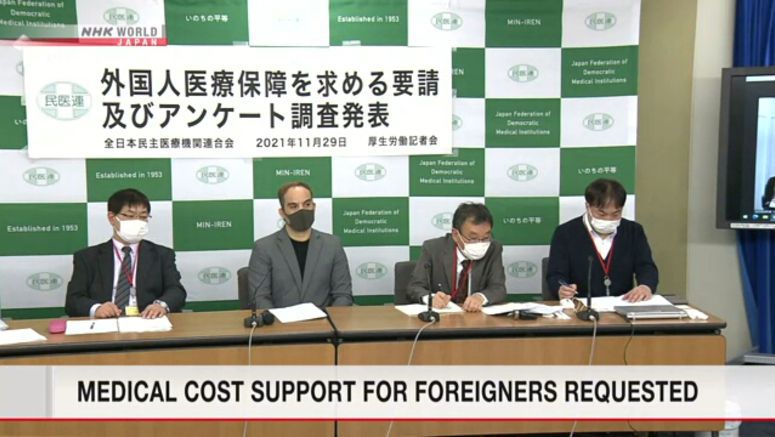 A group of medical institutions in Japan has asked the government to improve health insurance systems to support foreigners who cannot afford to pay medical expenses.
The Japan Federation of Democratic Medical Institutions submitted documents related to the request to the health and justice ministries. The group held a news conference in Tokyo on Monday.
In Japan, foreigners whose resident status is due to expire in less than three months, as well as refugee asylum seekers, are not allowed to join health insurance programs.
They have to pay the full cost of medical treatment.
The federation says some of those people have given up on receiving medical treatment when they fell sick. The group is asking the government to help such foreigners with their medical expenses.
An Iranian refugee asylum seeker took part in the news conference. He said many foreigners are not able to join any health insurance plans and cannot receive treatment when they fall sick. He said it's a matter of life and death, stressing the need to change the insurance systems.
Senior federation official Kishimoto Keisuke said the government should swiftly create a system to help foreigners with medical payment.
The health ministry says it will examine the request.