High Fuel Costs Hit Hot Spring Attraction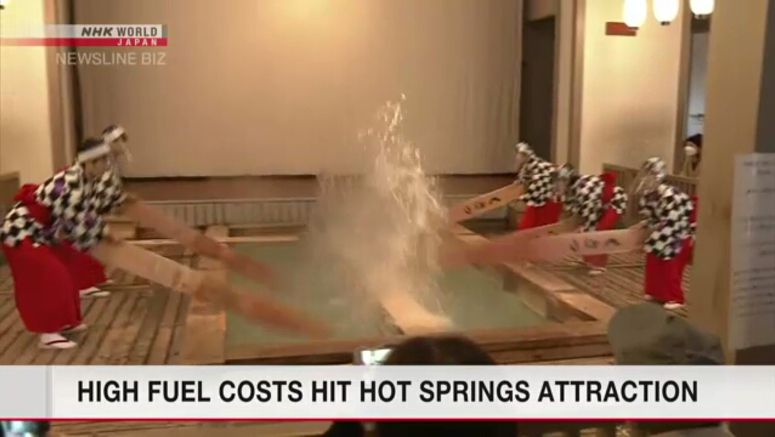 Soaring fuel prices are taking a toll on business in a hot spring resort northwest of Tokyo.
The town of Kusatsu in Gunma Prefecture is a popular destination for visitors who come to see the traditional method of cooling hot spring water "yumomi" by stirring it with large wooden paddles.
But the high cost of fuel could push the operating costs higher.
In addition, the number of visitors is about 70 percent of pre-pandemic levels which had forced the local tourism association to raise the entrance fees.
It now costs 700 yen for adults and 350 yen for children to watch the performance, an increase of about 15 percent.
It's the facility's first price hike since it was reconstructed seven years ago.
Fukuda Shunsuke of the Kusatsu Onsen Tourism Association says " Yumomi has been a symbol of Kusatsu culture for a long time. We have to preserve the tradition."