High School Flower Arrangers Compete Online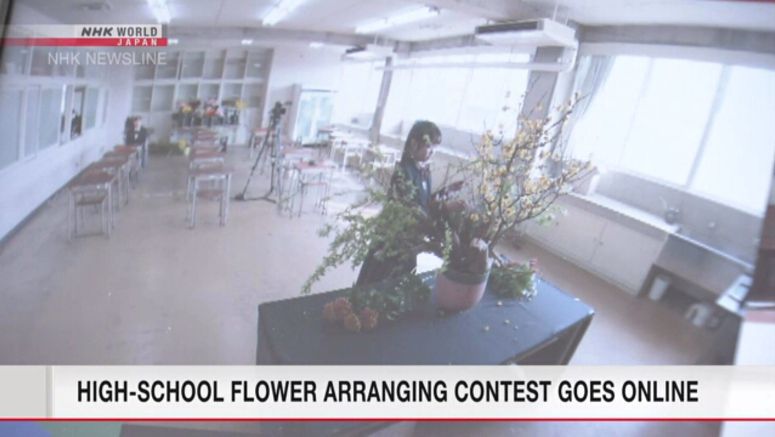 High school students from across Japan have displayed their flower-arranging skills in an online competition.
The "hanaike battle" takes place annually in the western city of Takamatsu, Kagawa Prefecture. This year's contest was held online due to the coronavirus pandemic.
Students of 11 schools that won regional competitions took part remotely. The top four teams competed in Sunday's final round with the theme of "bamboo."
The two-member teams had a time limit of five minutes to put together their creations.
A team from Hanzan High School in Kagawa Prefecture used camellias and locally grown carnations.
The winner was Denenchofufutaba High School, which represented the Kanto region in eastern Japan.
Hanzan High was in second place. Second-year student Tamura Ai said she used a lot of large flowers to make a strong impact.
Another student from the school, Osaka Ayuka, said she hopes to win next year by improving her skills.