Hokkaido Confectioner Enters Chinese Online Market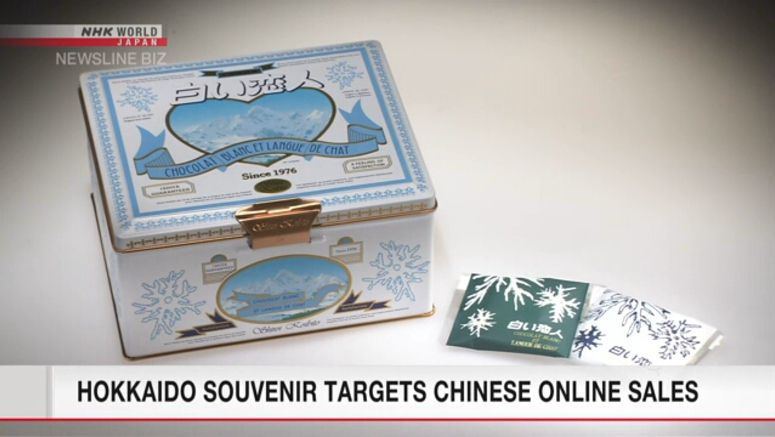 The Japanese maker of a popular souvenir cookie has launched the item on the Chinese online market to prop up its sales hit by the coronavirus pandemic.
NHK has learned that Ishiya began offering the product on two major e-commerce sites last month. The item, called "Shiroi Koibito," or literally "white lover," sold well among Chinese tourists before the virus spread.
The company, based in the city of Sapporo, Hokkaido Prefecture, is aiming to boost the product's sales in China to 60,000 cases for the current fiscal year through March. That would be more than 50 times the corresponding figure for the last fiscal year.
Ishiya is also expected to expand its online sales in Taiwan, South Korea, and Southeast Asia, as the number of visitors to Hokkaido has remained low.
The firm suspended production of the cookie in February because of the pandemic. Sales of the item between April and November were less than half those for the same period last year.
Daily infection counts have recently surged in Sapporo, prompting the government late last month to suspend subsidies for trips to the city until mid-December under the Go To Travel domestic tourism campaign.