Hokkaido Governor Declares 'emergency'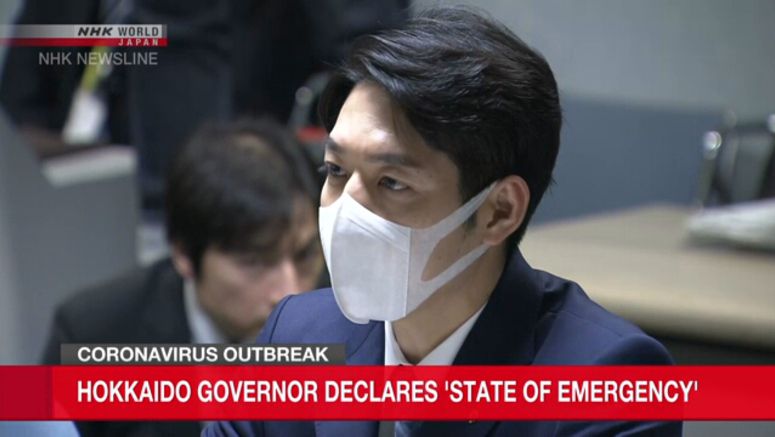 The governor of Japan's northernmost prefecture of Hokkaido has declared the spread of the virus in his prefecture an emergency, calling on residents to stay home this weekend and only go out if necessary.
Naomichi Suzuki said, " I believe that, if nothing is done, the coronavirus infection would spread rapidly. In order to bring an end to this issue as soon as possible, and to protect the lives and health of the residents and minimize the impact on the livelihood, I believe that this is the crucial moment. We must take unprecedented measures in order to curb the situation."
Sixty-six cases have been reported in the prefecture, the most in Japan. Those infected include students, a teacher, and a school-bus driver.
The governor says there is a possibility of a cluster of people infected with the virus in Kitami City.
Six people -- including a man in his 70s who is in serious condition -- had reportedly taken part in a housing equipment exhibition. They have all been confirmed to be infected.
Authorities are trying to identify the possible source and route of the contagion.
A cluster is a group of people infected with the virus in a chain. Clusters may produce other clusters.