Hundreds Of Hokkaido Schools Close For Covid - 19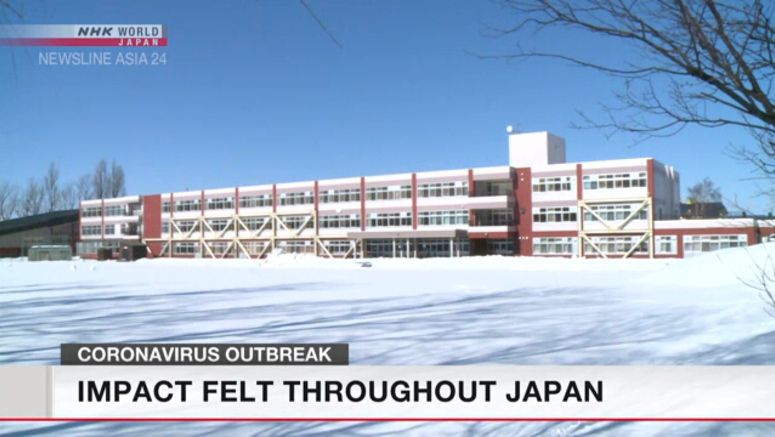 Rising concerns over the spread of the coronavirus are forcing hundreds of schools in Japan's northern prefecture of Hokkaido to close for about a week.
The closure applies to more than 1,600 public elementary, junior high and special needs schools. The majority cancelled classes from Thursday.
The move follows a request from the governor. Hokkaido has reported the largest number of confirmed coronavirus cases among the country's 47 prefectures. School children are among those infected.
Meanwhile, Sapporo, the prefectural capital, decided to close the roughly 300 schools in the city from Friday.
Officials said this is to allow parents to prepare for the school closure.
Some working parents said that while it's hard to make arrangements for childcare it's better than seeing the virus spread in schools.
Others said they were considering taking time off work for their children.