Impact On Net Cafe 'residents'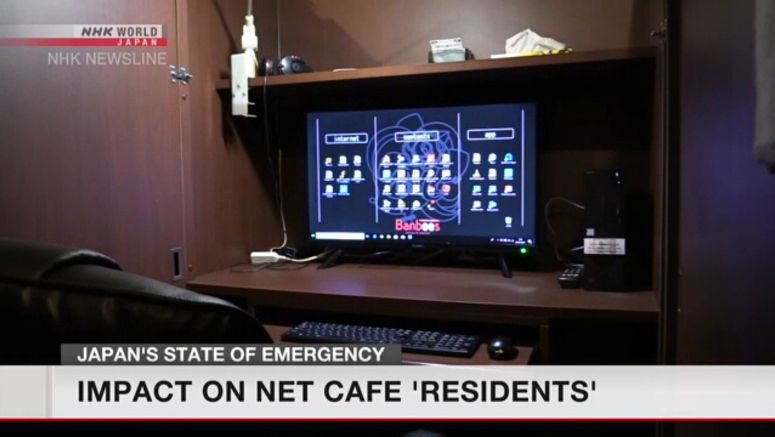 Homeless people are one particularly vulnerable group that are being affected by the state of emergency declaration by the Japanese government.
In Tokyo, about 4,000 of them sleep in 24-hour internet cafes, including a large number of women fleeing domestic violence.
Many will be out on the street as these businesses shut temporarily, which also puts them at greater risk of infection.
A man in his 30s said, "I want the cafe to stay open, but it's hard under the circumstances."
This major national chain operates about a dozen locations. It has decided to close all of them in light of the declaration.
Most internet cafes in Japan are open round the clock. They've become a low-cost option for people looking for a place to sleep, as well as to stay connected online.
An expert on social welfare, Inaba Tsuyoshi, said, "Those people may move to other cafes that are still open, or spend the night at 24-hour fast-food restaurants or family restaurants. It will make those places crowded."
Inaba says measures need to be taken to provide the homeless population with emergency shelter amid the pandemic.