Imperial Couple's Visit To Uk Likely To Be Put Off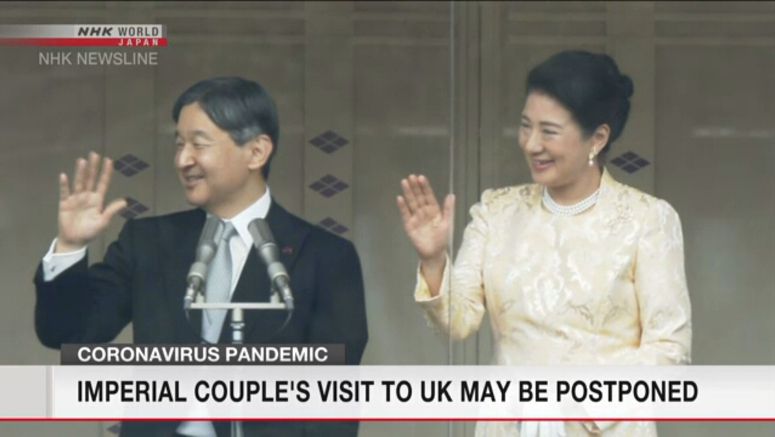 The Japanese government is considering the postponement of the Imperial couple's visit to Britain amid the coronavirus pandemic.
Arrangements have been underway for the couple to spend about a week in the UK on a state visit in early May.
They say both governments should be well-prepared because the occasion will be Emperor Naruhito's first overseas journey since his enthronement last year.
The government is also reviewing another Imperial event -- a banquet related to the crowning of Prince Akishino.
The Crown Prince, also known as Prince Fumihito, is the Emperor's younger brother.
The banquet is part of a ritual called Rikkoshi-no-rei, in which the new Crown Prince will proclaim that he has ascended to first in line to the Imperial throne.
The government is considering the possibility of scaling back or canceling the banquet.