Imperial Family Cancels Summer Retreat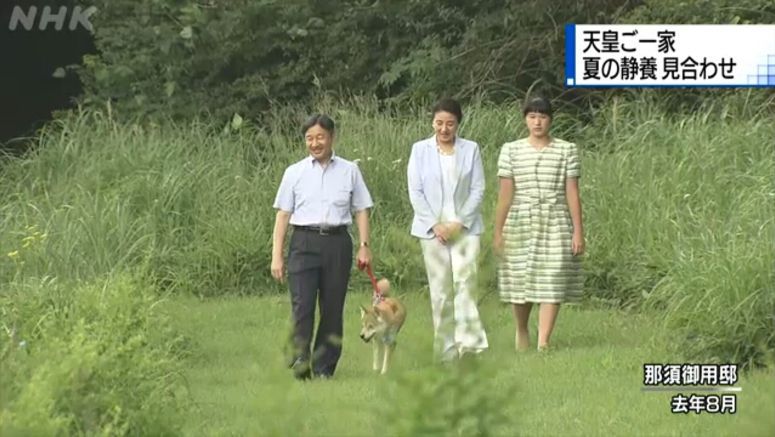 Japan's imperial family has decided to forgo their summer retreat outside Tokyo due to the coronavirus outbreak.
Emperor Naruhito, Empress Masako and their daughter Princess Aiko spend several days every summer at the Suzaki Imperial Villa in Shizuoka Prefecture, or the Nasu Imperial Villa in Tochigi Prefecture.
The Imperial Household Agency says the family decided to abstain from their summer retreat to avoid having people crowd along their travel route.
Last year, about 450 people gathered at Nasushiobara Station to welcome the family to Nasu Town.
Emperor Emeritus Akihito and Empress Emerita Michiko also canceled their summer trip to Karuizawa, Nagano Prefecture, and elsewhere.