Imperial New Year Greetings May Be Canceled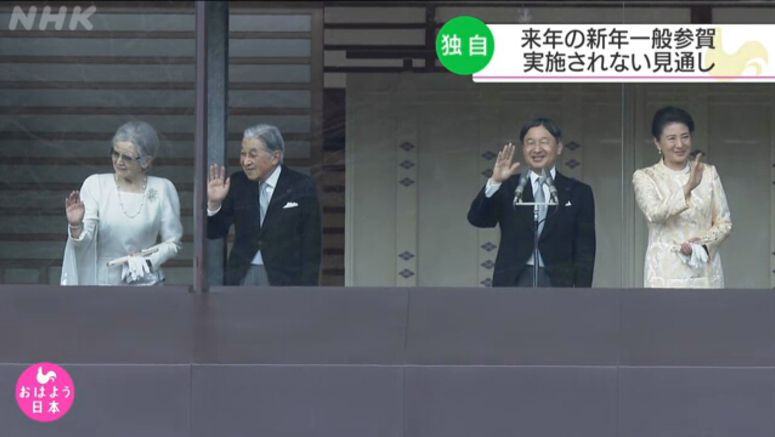 Japan's Imperial Household Agency is expected to cancel the New Year greetings by the imperial family due to the spread of the new coronavirus.
The imperial family greets the general public every year on January 2 and the Emperor's birthday.
On January 2 this year, Emperor Naruhito and Empress Masako, joined by other family members including Emperor Emeritus Akihito and Empress Emerita Michiko, appeared on the palace balcony to greet nearly 70,000 well-wishers.
NHK has learned that agency officials are making preparations to cancel New Year greetings next year due to concerns the crowded event could spread the new coronavirus among visitors.
The agency is expected to make a final decision by the end of this month and an announcement by early December.
It will be the first cancellation of the imperial New Year greetings since 1990, to mourn the death of Emperor Hirohito.
Out of health concerns for large gatherings the agency canceled the Emperor's birthday greetings in February.