Ioc: Fewer Spectators An Option For Tokyo Games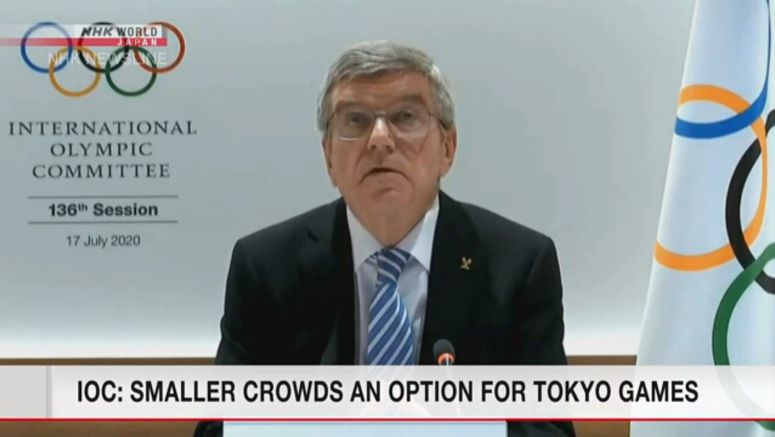 The head of the International Olympic Committee has suggested that holding the Tokyo Games next year with fewer spectators should be considered as an option.
The IOC met via video link on Friday for its first general assembly since the 2020 Tokyo Olympics were postponed due to the coronavirus pandemic.
The Tokyo Organizing Committee explained its plan to hold a simplified Games, with an eye on infection prevention and reduced costs.
IOC President Thomas Bach later told reporters that "we would like to see a stadium full of enthusiastic fans." But he said that fewer spectators "is of course one of the scenarios we have to look into."
Bach also addressed the possibility of simplifying the opening and closing ceremonies, saying that the events are an opportunity for the host country to showcase its culture and hospitality, as well as the Olympic values.
He said he feels sure the organizing committee will find the right balance for the first Games to be held in the post-coronavirus world.
Bach also cited the re-election of Tokyo Governor Koike Yuriko, a keen supporter of the Games, as evidence that the public is still keen for Japan to host the event.
Bach expressed hope that the Tokyo Games "can be a unique milestone for the entire world."