Japan, Astrazeneca Expect To Reach Deal On Vaccine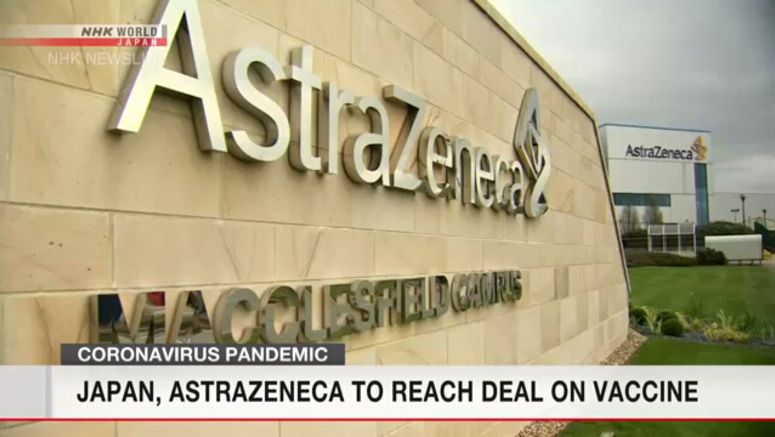 Japan's health ministry and the British pharmaceutical giant AstraZeneca are expected to reach an agreement shortly on the delivery of more than 100 million doses of an experimental coronavirus vaccine.
The vaccine is being developed jointly by AstraZeneca and Oxford University. It's already in the final stage of clinical trials in Brazil and elsewhere.
AstraZeneca aims to put the vaccine into practical use by the end of September. It plans to begin clinical trials in Japan this month.
The vaccine will be administered once or twice per person. It has not yet been decided how many people in Japan would be vaccinated.
The US pharmaceutical giant Pfizer agreed last month to supply doses for 60 million people in Japan if it succeeds in developing a vaccine.