Japan, Australia Pms Reaffirm Cooperation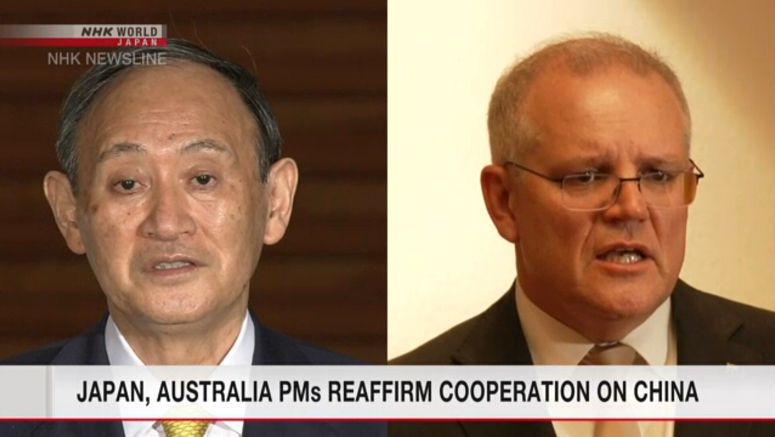 The prime ministers of Japan and Australia have shared grave concern about China's unilateral attempts to change the status quo in the East and South China seas.
Japanese Prime Minister Suga Yoshihide talked by phone with his Australian counterpart Scott Morrison for about 40 minutes on Thursday. The talks were requested by the Australian side.
The two leaders shared grave concern over China's activities in the East and South China seas, and human rights situations in Hong Kong and the Xinjiang Uygur Autonomous Region. They agreed to continue to cooperate closely on the issues.
They also agreed that Japan, Australia, the United States and India will step up cooperation to realize a free and open Indo-Pacific.
They also reaffirmed cooperation for improving the situation in Myanmar, where political and social turmoil continues after the country's military coup.
Referring to the Tokyo Olympics and Paralympics, Morrison praised Japan for making steady progress in preparing for the games.
In reply, Suga conveyed gratitude to the Australian leader.