Japan - Australia Special Operations Units Conducted Joint Drill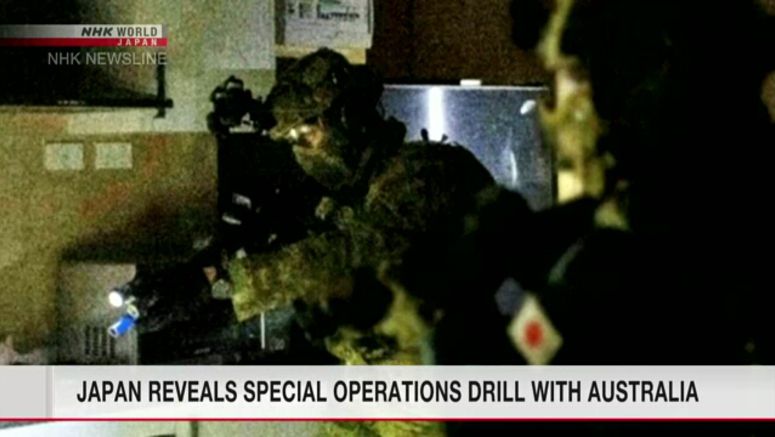 Japan's Ground Self-Defense Force has announced that Japanese and Australian special operations units have conducted a joint drill. It is rare for the Japanese forces to release highly confidential information about the elite units.
The GSDF says that the drill included target practice. It says that the exercise was conducted in Australia in August.
Two photos were released on Thursday. One shows a soldier from the Australian Army's Special Operations Command holding a gun in a dimly lit room that appears to contain a cooking stove and a microwave oven. The back of a member of the Japanese Special Operations Group can also be seen in the image.
Japan's Special Operations Group was established as a domestic anti-terrorism unit in 2004, after the 9/11 terrorist attacks on the United States. It has about 300 members. The GSDF had kept its activities largely under wraps. It said releasing sensitive information could undermine the group's operational capabilities.
This time, it decided to provide information about the joint drill, after it discussed the matter with the Australian side. It says this is the sixth time that the Special Operations Group and the Australian Army's Special Operations Command have conducted a joint exercise since 2015.
GSDF Chief of Staff Yoshida Yoshihide held a news conference on Thursday. He said a special operations unit has top-of-the-line expertise. He said his forces have been strengthening ties with the Australian army on different levels. But, he added that he regards exchanges between the two countries' special operations units as a symbol of deeper bilateral ties.