Japan Begins Asking For Negative Test Certificates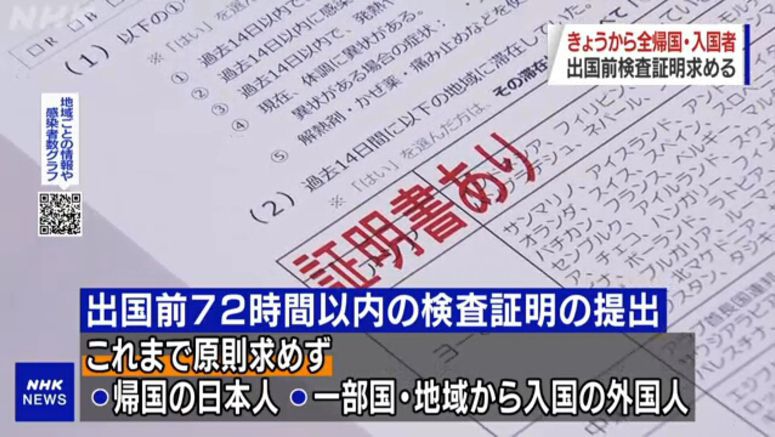 Japan has begun asking all international travelers to the country to certify that they've tested negative for the coronavirus within 72 hours of their departure from abroad.
The measure took effect on Wednesday following a declaration of a state of emergency in Tokyo and three neighboring prefectures last week.
At Narita Airport near Tokyo, quarantine officials checked the test results of arriving passengers and conducted additional tests.
Certificates must now be submitted by all entrants, including Japanese nationals and some foreign students who were previously excluded from the measure.
People who lack such documents will be asked to quarantine at designated facilities and get tested on the third day.
Even if the results are negative, they will be asked to self-quarantine at home or elsewhere for 14 days from their date of arrival.
A corporate executive returning from a business trip to Singapore said he had a hard time finding a hospital that could issue a certificate. He said it was a burden, but that he believes the measure is necessary.