Japan Boosts Virus Testing Capabilities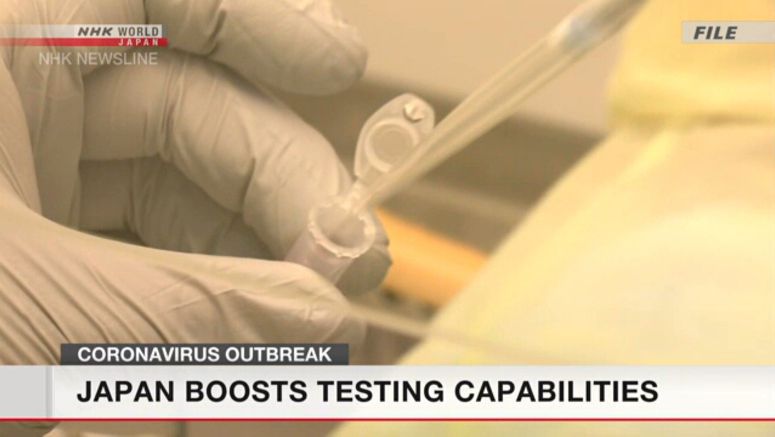 Japan is expected to become capable of testing up to about 3,800 people a day for the coronavirus on Tuesday, as it is working to boost its testing capabilities.
The health ministry told municipalities across Japan to expand the scope of their screenings to include people with suspected infections who have had no travel history to the Chinese provinces of Hubei or Zhejiang.
This came after infections were confirmed among people who hadn't been to those provinces, as well as those who hadn't had any contact with individuals with a travel history to the regions.
Laboratories, quarantine stations, universities and private entities are increasing their personnel to meet the municipalities' request for coronavirus testing.
The ministry says the move will allow additional testing of 900 people a day by companies and additional testing of 150 people a day by universities.
The ministry also plans to provide well-equipped medical institutions with reagents and other materials so that they can conduct coronavirus testing on their own.
It hopes the effort will protect more of those considered vulnerable to the virus, like the elderly and those with pre-existing conditions.