Japan Carriers Offering Disaster Message Services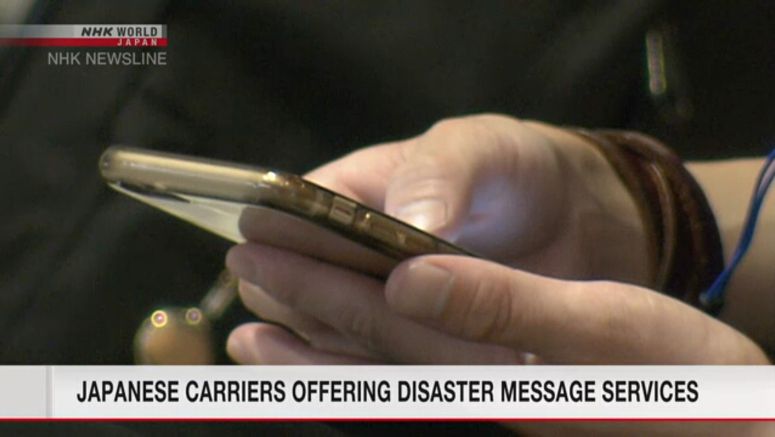 Japanese carriers are offering users a function to register and check whether a person is safe.
Three major mobile phone carriers -- NTT Docomo, KDDI and Softbank -- are now operating the disaster message board.
Users can post their safety status in text messages to the internet using smartphones or other mobile phones. The information can be checked from smartphones, other mobile phones and PCs.
The carriers are also operating a service that allows users to post voice massages with an app, which will then be delivered to specified mobile phone numbers.
Fixed-line carriers NTT East and NTT West are also offering a disaster emergency voice message dial service.
Users can record messages after inputting 171 on their mobile or conventional phones followed by their phone number. The message will be played back when 171 and the phone number is input.
The two carriers also started an online service that allows users to record and check messages via the internet.
The website is https://www.web171.jp.