Japan, China To Allow Mutual Business Travel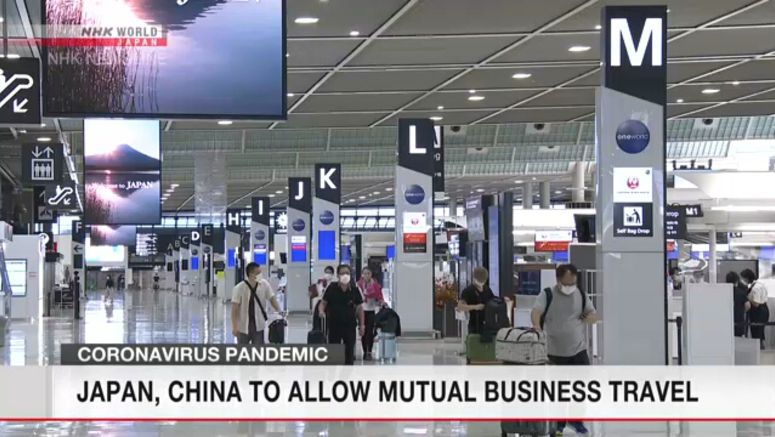 NHK has learned that Japan and China have agreed to resume round trip business travel between the two countries beginning in mid-November. It applies to both short- and long-term trips.
The government of Japan is gradually easing restrictions which it imposed to stop the spread of the coronavirus.
It has already resumed business travel with Singapore, South Korea, and Vietnam.
It also lifted entry restrictions for foreigners from around the world who are qualified for mid- and long-term stays.
About 370,000 business travelers from China entered Japan in 2019, more than from any other country.
The government is hoping the move will help revitalize the economy.