Japan Conveys Concern To China Over Security Law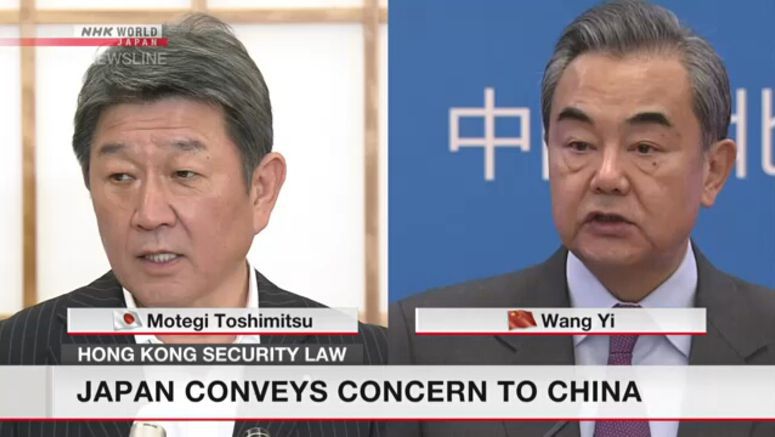 Japan's foreign minister has conveyed concerns to his Chinese counterpart over Beijing's introduction of a national security law for Hong Kong.
Motegi Toshimitsu talked with Chinese Foreign Minister Wang Yi by phone on Wednesday. The talks took place at the request of Chinese authorities.
Motegi expressed concern that the democratic progress of Hong Kong, as well as Japanese firms' activities in the territory, could be hampered by the law.
The ministers also discussed business travel between the two countries in the coronavirus era.
They agreed to soon begin work on mutually allowing in business travelers on condition that they get tested for the virus.
Motegi also expressed objection to repeated intrusions by Chinese patrol ships into Japanese territorial waters near the Senkaku Islands in the East China Sea.
Japan controls the islands. The government maintains that they are an inherent part of Japan's territory. China and Taiwan claim them.