Japan Diet Urges Who To Let Taiwan Attend Assembly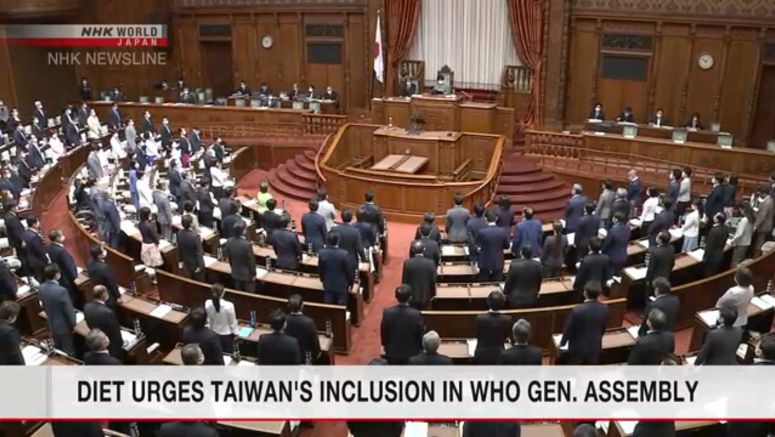 The Upper House of Japan's Diet has adopted a resolution calling for Taiwan to be able to participate in the annual assembly of the World Health Organization as an observer.
The House on Friday unanimously passed the resolution submitted by a nonpartisan group of lawmakers.
Taiwan was not invited to this year's assembly, held in late May, due to opposition from China and others.
The resolution says it is essential to share useful knowledge and experience around the world when it comes to public health. It notes Taiwan's efforts to contain the coronavirus pandemic by stepping up quarantine measures.
The resolution says it has become a common perception around the world that Taiwan's absence from the World Health Assembly is a global loss in terms of cross-border anti-infection measures. It calls for letting Taiwan attend the meeting from next year.
The resolution also urges Japan's government to work with other nations to ensure Taiwan will be guaranteed an opportunity to attend WHO meetings.