Japan Drafts Basic Policy To Fight Virus Outbreak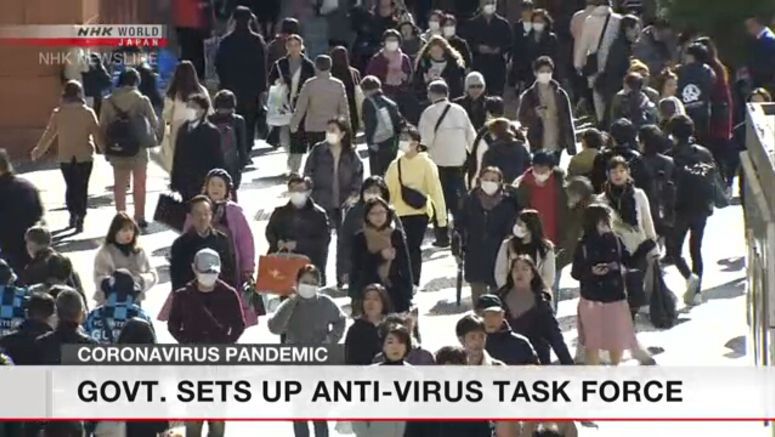 NHK has learned that the Japanese government's task force drew up a draft policy to deal with the coronavirus outbreak.
The policy says prefectural governors could ask residents to refrain from going out for about 3 weeks, if the prime minister declares a state of emergency to deal with the outbreak.
The task force was launched on Thursday based on new legislation enacted in response to the outbreak.
The draft basic policy aims to slow the spread of the epidemic by containing clusters of infected people through providing and sharing of information and taking measures to prevent the virus from spreading further.
It also aims to minimize fatalities of infected people by providing appropriate medical treatment and maintain the healthcare system for patients with serious symptoms.
The policy calls on the government to provide people with accurate and easy-to-understand information that will help them change their activities.
The health ministry will cooperate with municipal governments in order to ensure that local medical institutions can offer sufficient care even if the number of patients surges.
The draft policy says the prime minister will decide whether to declare a state of emergency based on a comprehensive judgment about the situation on the spread of infections and other factors.
Following a declaration, governors of relevant prefectures will ask residents to refrain from going out and limit use of facilities for about 21 days. That is 14 days for monitoring plus 7 days which is an average timeframe from infection to reporting to authorities.
Expert panel opinions and the local situations will be taken into account to allow authorities to decide the period of self-imposed isolation, and whether to shorten or extend the duration.
The government task force will adopt the basic policy after hearing advice from the expert panel.