Japan Enacts Economic Security Law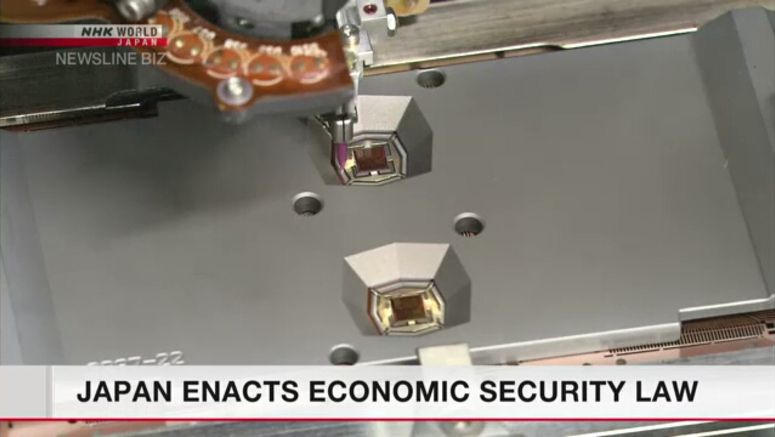 Japanese lawmakers have enacted legislation aimed at strengthening the country's economic security. The law will allow for the investigation of suppliers of certain products once they are designated as vital to people's lives. Those may include semiconductors and pharmaceuticals.
The sweeping legislation also aims to prevent cyberattacks on infrastructure systems.
Government officials will be able to conduct screening before companies that handle telecommunications and electricity introduce equipment that's deemed important.
They will also be able to declare certain patent applications for military-related technologies to be nonpublic. That's to prevent them from being transferred to foreign firms.
The government is moving to tighten economic security as supply chains of products such as semiconductors, face masks and medical equipment are expanding globally and becoming more complex.
Deliveries of these items stalled during the coronavirus pandemic.
But the business community is expressing concern.
It says the law could lead to restrictions on economic activities.