Japan Expected To Post Record Tax Revenue For Fiscal 2021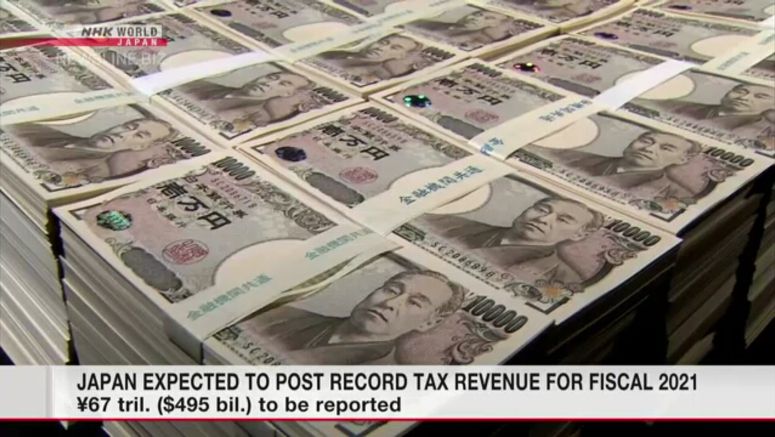 Japan is expected to post record tax revenue for the second year in a row. Corporate tax payments surged in fiscal 2021 as businesses recovered from the coronavirus pandemic.
Sources say the Finance Ministry will soon report that tax revenue hit about 67 trillion yen, or almost 500 billion dollars in the year that ended in March. The figure is 44 billion dollars more than last year's record high.
Corporate earnings that sank during the pandemic improved thanks to greater consumer spending and a weaker yen.
But the higher tax revenue was not enough to put Japan's fiscal house in order as spending surged to deal with the coronavirus. The government relied on new debt to cover more than 40 percent of its general account budget in the last fiscal year.