Japan Eyes $3.7 Bil. For Rain - Hit Regions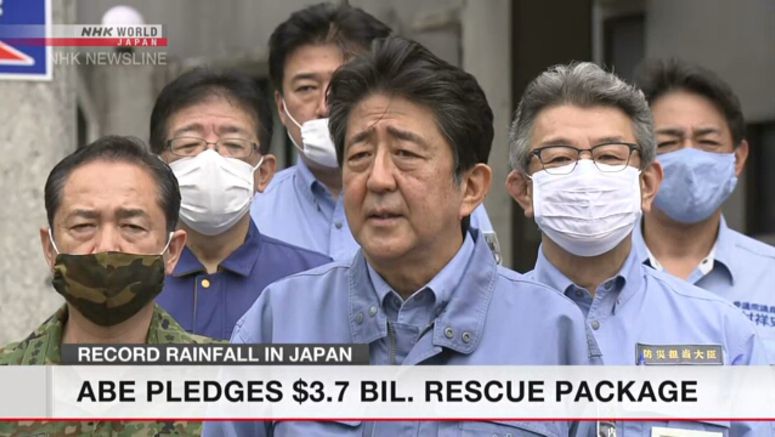 Japanese Prime Minister Abe Shinzo says the government will compile a financial package of more than 3.7 billion dollars to help regions in the southwest and elsewhere left battered by record rainfall.
Abe revealed the plan to reporters as he visited the disaster-stricken city of Hitoyoshi, Kumamoto Prefecture, on Monday.
The prime minister said he has seen the damage, and that his government will do all it can to search for missing people, restore key infrastructure, and offer support such as shelters.
He also noted that the rains and floods have hit local farming and fishing industries, as well as small and mid-sized companies, that were already struggling to cope due to the coronavirus.
Abe said the financial package will be drawn from funds for restoring disaster-hit regions, and also from a reserve fund.
The lingering seasonal rain front has caused deadly floods, mainly in Kumamoto Prefecture.