Japan Govt. Drafts New Strategy For Exports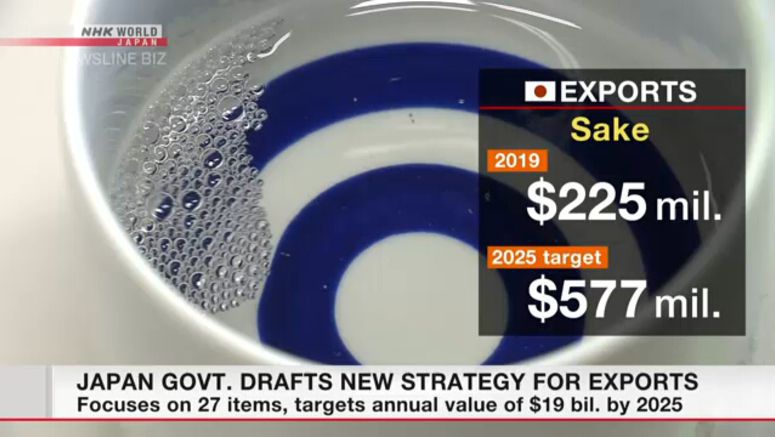 NHK has learned the details of a new Japanese government export plan that covers farm, forestry, and fishery products, as well as alcohol. The government wants to increase the value of annual shipments to 5 trillion yen or about 48 billion dollars by 2030.
The draft document focuses on 27 items, including beef, rice, apples, yellowtail fish and Japanese sake. It sets a mid-term export target of about 19 billion dollars in annual value by 2025.
The strategy involves boosting annual beef shipments from about 285 million dollars in 2019 to 1.5 billion dollars in 2025. It calls for a tailored approach to meet the needs of different markets. The main ones include Hong Kong, Taiwan and the US.
For sake, the goal is to increase the value of shipments from 225 million dollars to nearly 580 million dollars. The primary destinations are the US, China and Europe.
The target for yellowtail is 520 million dollars, compared with 220 million dollars last year. The draft says producers will need to create more processed goods for the US and Chinese markets to reach that figure.
The government plans to offer a range of support to businesses as part of the strategy, including help to improve their facilities.