Japan Grants $500 Mil. Loan To Ukraine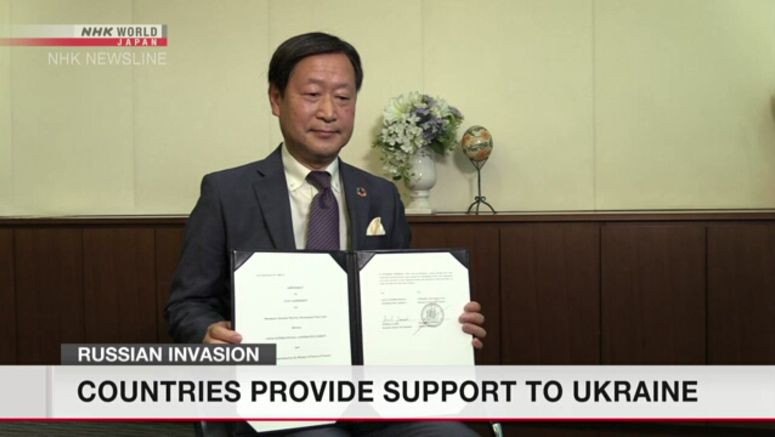 Japan has signed an agreement with the government of Ukraine that will see Tokyo providing a loan worth nearly 500 million dollars to the beleaguered country.
The Japan International Cooperation Agency, or JICA, said on Friday that Executive Senior Vice President Yamada Junichi and Ukrainian Finance Minister Sergii Marchenko had signed separate copies of the agreement.
The money could be provided within the month and will come on top of a loan of 100 million dollars granted in May.
JICA said that Marchenko indicated that the Japanese fund is being used for essential public services to be provided to the Ukrainian people. He expressed deep gratitude for the additional financial support.
Yamada pointed to a report from an international agency indicating that Ukraine faces a shortage of 5 billion dollars every month.
He said he hopes Ukraine will use the Japanese funds for education, medical services, and pensions as well as for supporting people who have returned home after fleeing Russian aggression.
Yamada also expressed a willingness to put Japanese knowhow to use in rebuilding areas of Ukraine that have been damaged in the Russian invasion of the country.