Japan: Ioc Member's Remark Is Not Official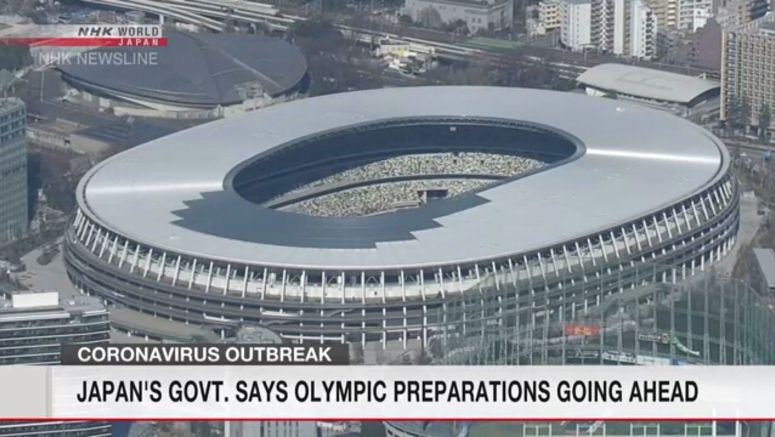 Japan claims an International Olympic Committee member's mention of the possibility of canceling the Tokyo Olympic Games because of the coronavirus outbreak was not an official comment, and stresses it will continue preparations for the games.
IOC member Dick Pound said during an interview with the Associated Press on Tuesday that the decision of whether the Games will go ahead could be put off until late May.
He also said that around that time, people have to ask if the coronavirus outbreak is under sufficient control. He said if the IOC decides the games cannot go forward as scheduled in Tokyo, "you are probably looking at a cancellation."
On Wednesday, Minister for Tokyo Olympics and Paralympic Games Seiko Hashimoto was asked by an opposition lawmaker about the government's take on Pound's remark.
The minister said the organizers asked the IOC, and were told that Pound's remark was not the official view of the IOC, but was an explanation that the IOC is preparing to hold the Tokyo Games as scheduled.
She also said that simulating the worst case scenario is necessary to improve the quality of the Games to make them a success. She added all that should be done is to contain the virus as soon as possible and give athletes and organizers peace of mind as they prepare for the Games.