Japan Logs Worst Damage From Pirated Manga Sites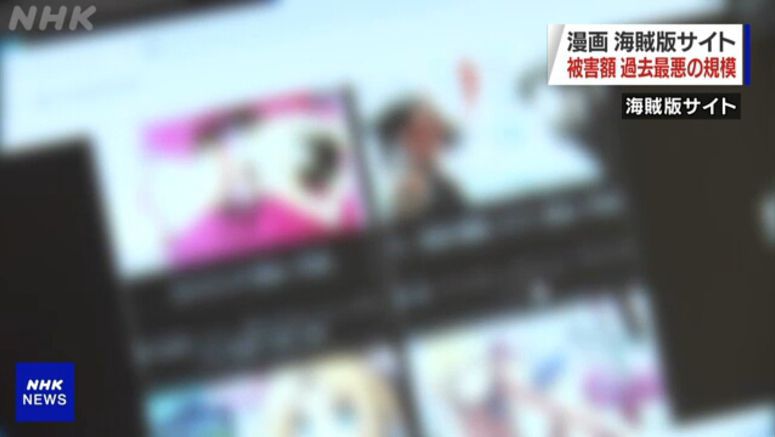 A Japanese organization combating online pirated manga has estimated that losses from the illegal versions reached the worst monthly level in November.
The Authorized Books of Japan, or ABJ, says websites showing pirated titles have been cropping up.
The organization says the five most-visited such sites were accessed roughly 48 million times in January. It says the figure more than doubled to about 110 million in August and further jumped to some 140 million in November.
The ABJ says the amount of damage caused by pirated manga sites has been ballooning this year. It makes the calculation based on access numbers and the length of time visitors spent on such sites.
The ABJ says the aggregate damage from the five most-accessed sites grew to around 35 billion yen, or roughly 338 million dollars, in November. That's the worst level on record and nine times the figure registered in January.
An ABJ official said copyright infringement has been increasing due to the emergence of malicious sites whose administrators are difficult to identify. He urged people to avoid reading pirated versions in order to protect manga culture.
A pirated manga site called Manga-mura became a major social problem in 2018. The site carried more than 50,000 manga works and magazines without permission of the authors and publishers.