Japan Marks Painful 3/11 Anniversary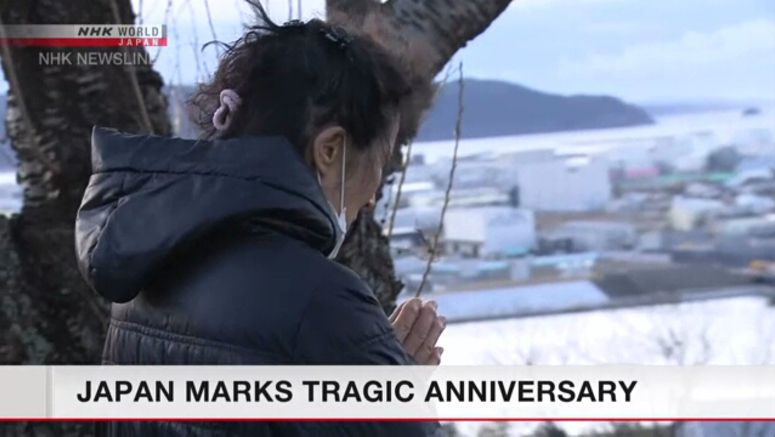 People in Japan are taking a moment today to remember the lives lost nine years after a magnitude-9 earthquake struck the country triggering a tsunami and nuclear accident. 15,899 people died and more than 2,529 remain missing.
Early Wednesday morning, people in the disaster stricken Tohoku region gathered to pray for the souls of the victims.
A man in his 70s from Ishinomaki City in Miyagi Prefecture who lost 13 of his classmates in the disaster said "today is a very special day for me."
A man from neighboring Minami-Sanriku said he will never forget the day and emphasized the importance of keeping the memory alive.
The number 3/11 is synonymous with the Fukushima Daiichi nuclear plant, which suffered a triple meltdown in what's considered the world's worst nuclear accident since Chernobyl.
Tens of thousands of people were forced from their homes. Almost a decade later, several municipalities remain blocked off. And authorities say there are still nearly 48,000 evacuees.
The recovery effort is far from over. The operator of the crippled plant doesn't know what to do with some 1 million tons of contaminated water stored at the plant. The water is used to cool the damaged reactors.
About 170 tons of contaminated water is produced every day and the government hasn't decided how to dispose of it.
This year's anniversary has taken on a different feel because of the coronavirus. The annual memorial ceremony was cancelled due to the outbreak.
Japan's prime minister and his Cabinet members will instead observe a moment of silence in Tokyo at 2:46 p.m., the exact time the quake struck.