Japan Para Athletics Championships Open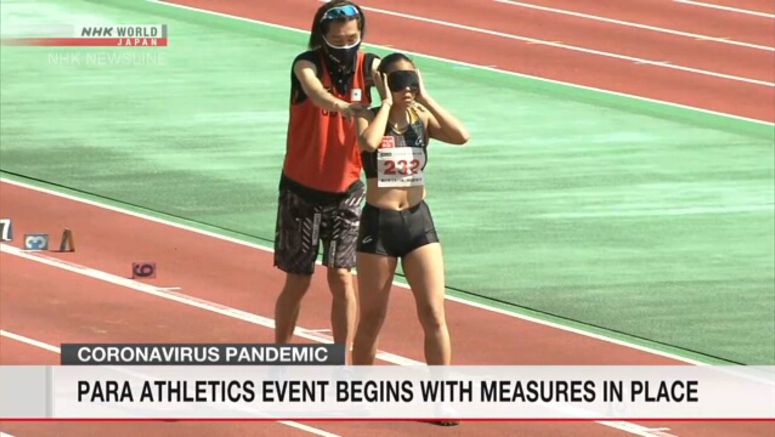 The Japan Para Athletics Championships opened on Saturday in Kumagaya, Saitama Prefecture, near Tokyo, with measures against the coronavirus in place.
The two-day event was originally scheduled for May but was postponed due to the pandemic.
No athletes' families or spectators are allowed at the venue as some para athletes are at greater risk of developing serious conditions should they be infected with a virus.
Disinfectants have been distributed to all athletes taking part in the event. The competition wheelchairs have been disinfected.
On Saturday morning, long-jumper Takada Chiaki, who has qualified for next year's Tokyo Paralympics, won an event for the visually-impaired.
Helped by a caller who guided her using his voice and clapping, Takada jumped 4.46 meters, 2 centimeters short of her own event record.
The event is seen as a key test for holding next year's Tokyo Paralympics safely.